Home is Where The Heart Is….
Rock-A-Bye Cotons…. The Coton De Tulear … In Tucson, Arizona
Our Home is the Old Western City… Tucson, Arizona also known as the Old Pueblo.
We are surrounded by picturesque mountains and nearly everyday we have a soft blue sky and the sun shines!! In the evening, Tucson, Arizona can have the most colorful, beautiful sunsets. At night we have the City Lights below. Above the night sky can look like a planetarium filled with stars that often seem so close if just may be possible to reach up and grab one!!
I know we have much to be thankful for…..
And We also have our Coton De Tulears…. It is indeed…. A Wonderful Life!!
What else is in this Old Western City… known as Tucson, Arizona???
Check out some of our favorite Links….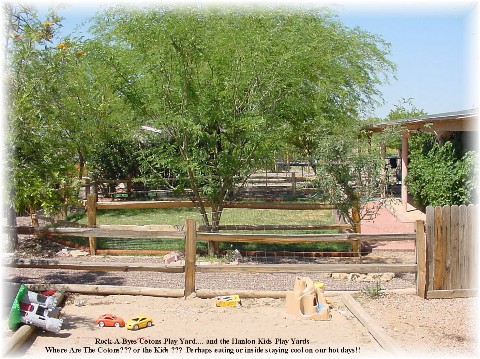 Rock A Bye Cotons Play Yard… and the Hanlon Kids Play Yard